Newsletters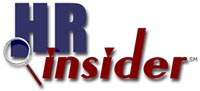 Keep current with policies, procedures and trends related to human resources. HRinsider addresses issues associated with recruiting and retention, compensation, training and development and labor relations. A valuable resource for HR professionals, regardless of the size of your organization.
Sign up to recieve a monthly HRinsider E-Newsletter click here
A quarterly newsletter designed to keep HR professionals informed and current on legislative and compliance issues. In addition to being able to access the newsletter in our archives, you will find Employer Compliance Alerts as well. These alerts are developed as new legislation is introduced or as legislation changes are signed into law.